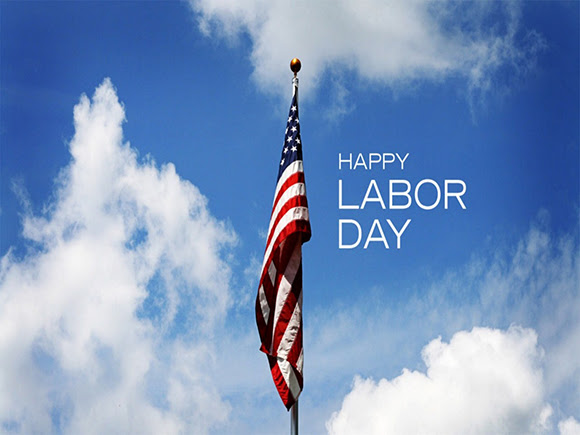 Labor Day Weekend is officially here and families across America will be trying to squeeze out one last Summer hurrah! We all have our own unique traditions for the holiday but one that seems to be shared by a majority of us is grilling! In fact, Labor Day is the third most popular grilling weekend of the year, and marks the end of the "official" grilling season. Binge watching sports is another popular American tradition over the three day weekend. Labor Day marks the beginning of what many consider to be the absolute best time of year – football season! The NCAA College season officially kicked off yesterday and the NFL season opener is next Thursday, September 10. The holiday first came about as a way to honor workers and is actually sometimes called the "workingman's holiday." It began in Canada way back in 1872 as a way to support striking workers. The idea spread to the U.S. where we had our own labor disputes. The first Labor Day in the U.S. happened in New York in 1882 where over 10,000 workers marched from City Hall to Elm Park, where the day ended with a picnic and "an abundance of cigars and Lager beer kegs." From there the first Monday of every September became an official National Holiday. Below are a few additional bits of interesting info about the end-of-summer holiday:
Labor Day often marks the "unofficial" end of Summer here in the U.S.. But technically, Autumn doesn't begin until September, 23. For most of us though, the kids are back in school and adding their activities to our already busy schedules that we have to pack into ever shortening hours of daylight. So long leisurely days of Summer!

Labor Day is of course synonymous with food! On average, these holiday meals of bbq, coleslaw, burgers and chips will add up to 1,800 calories, about triple a normal weeknight meal.

Labor Day is tied with the Fourth of July as the second highest beef consumption holiday, falling behind number one, Memorial Day.

Hot Dog season officially ends on Labor Day. Didn't know there was an official hot dog season? Yes, it's a real thing that begins on Memorial Day, during which time Americans consume over 7 billion hot dogs every year!

America's many lakes are always a top holiday weekend destination for families. There are thousands upon thousands of US lakes, covering approximately 39.9 million acres! Our lakes and reservoirs actually provide the country with approximately 70% of its fresh water supply.

NASCAR traditionalists will be celebrating the return of their beloved Southern 500 to Darlington Raceway this weekend.The Labor Day weekend race was a tradition for 53 years before NASCAR moved it to Southern California's Auto Club Speedway in 2003, which was blasphemy to many racing fans. This Sunday, it's back where it belongs in Darlington, South Carolina.

Labor Day weekend is all about actual labor for many homeowners. Nearly 60% of Americans do some sort of house work, and 40% do yard work! Click the image below for a larger view

Labor Day travelers are expected to spend an estimated $13.5 billion over the holiday weekend, about 2% more than last year. An estimated 35.5 million Americans will travel at least 50 miles for the holiday weekend, with each traveler forecast to spend an average of $380

Remember, Labor Day weekend is one of the most dangerous weekends on US highways, so be safe out there and have a great holiday!
This is only an excerpt of the 9/4/15 Van Trump Report. Do you want all the best ag and market headlines in you inbox each morning? Sign up for a Free Trial.